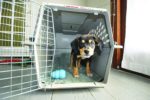 For some dogs, crate time is not always the most fun part of their day! You can make it a better experience for your pup! One of the best ways to do this is to provide your dog an extra special yummy treat for crate time. Here is a list of the best doggie snacks for crate time!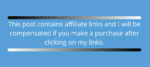 Yak Chews
Himalayan Dog Chews are one of the healthiest treats an owner can provide for their dog! This bone is made out of cheese and that is it! And what dog doesn't love cheese? This snack is bone style so it is a longer lasting chew.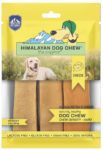 When the dog gets down to the end of the Himalayan Dog Chew, they may try to swallow the last little bits. I would highly recommend placing the chew in a toy so they cannot eat that last bit without supervision. I prefer the Bonehead brand!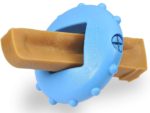 Peanut Butter Kong
An absolute classic! Take the original Kong and fill it with peanut butter! Then freeze it. That's right! If you freeze the peanut butter filled Kong, this will make it last way longer than room temperature peanut butter. Making a quick 10 minute snack lasts a lot longer.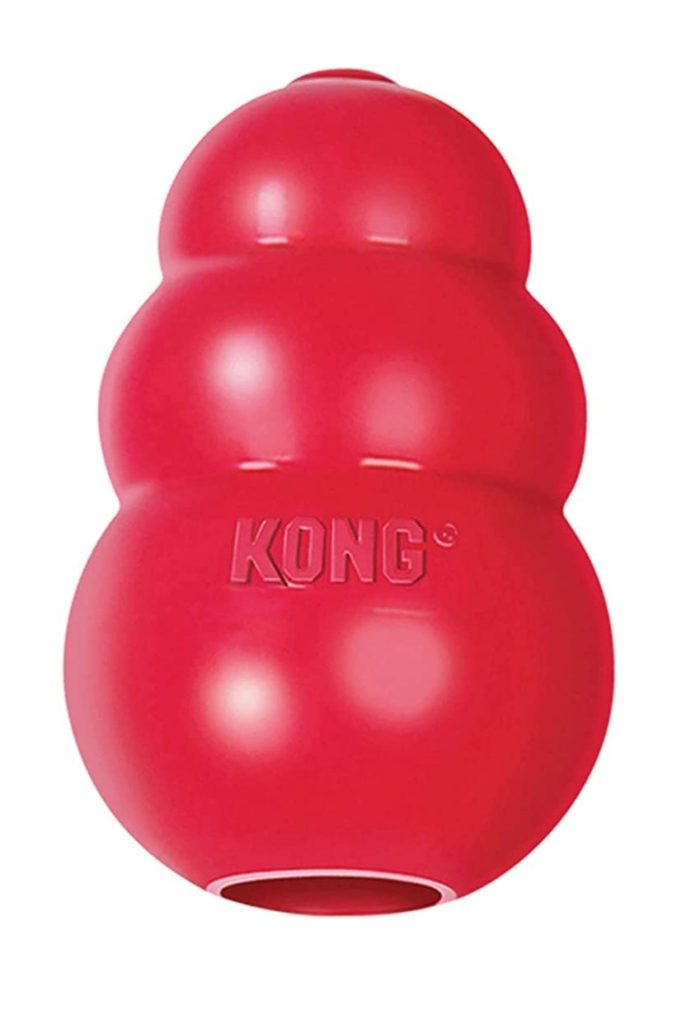 One tip, only put peanut butter around the inside edges, leaving a hole in the center of the Kong. This makes it so your dog can stick their tongue in it and not worry about suction trapping their tongue. 
Earth Animal No Hide
Another great long lasting chew is the Earth Animal No Hide! This chew is made out of chicken and brown rice flour with absolutely no preservatives or rawhide! It is very natural and so easy to digest for the pups.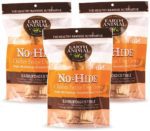 Just like any other long lasting chew, if your dog is known to try and swallow larger chunks then get a bone holder toy for this so they cannot eat that last bite without supervision. Another great choice is the Benebone that also holds treats or bones!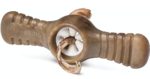 Training Treats in a Treat Ball
Using a treat ball filled with training treats is not only a yummy snack but a great mind exercise! This toy makes your dog exercise their mind to get all those treats out and in their tummy. I prefer using Nutro Soft Chews because they fit in the grooves very nicely and they smell so strong! It will keep your dog interested for a long while.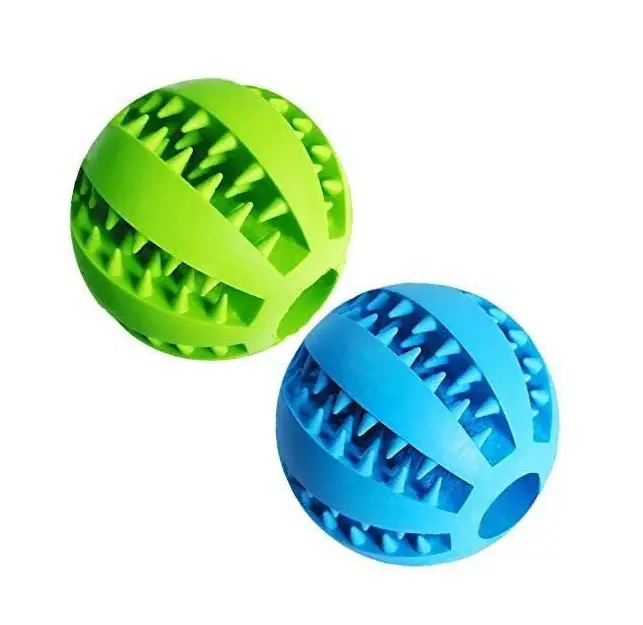 Yogurt In A Chilly Penguin
Did you know that plain greek yogurt is healthy for your dog? So why not put it in a dispenser for them! The Chilly Penguin is a toy designed to hold any liquid and freeze for your dog's enjoyment. It can be filled to the rim because of its flat design. Also the toy wobbles as the dogs start licking it, so it also creates a small mind game making it the best doggie snack for crate time!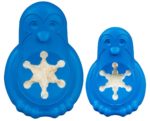 Diggs Groov
A Diggs Groov is a great crate training tool and toy to make crate time fun. It is designed to have peanut butter spread into the grooves and then freezed. When ready to use, take it out of the freezer and secure it to the side of the crate. This way your dog has something to lick but cannot move it around their crate. It stays in place, helping them get every last lick.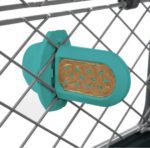 Cottage Cheese Kong
Grab that Kong again! But this time grab some plain cottage cheese. Another yummy and healthy snack for dogs! Fill the Kong up, leaving space in the middle, and freeze it. When it is crate time, let your pup enjoy it. Again, freezing the contents makes the snack last so much longer!
Frozen Slow Feeder
Another frozen treat! Take a smaller slow feeder, no more than 2 cups, and fill it with a small amount of treats. Anything from training treats to fruit slices. All the healthy treats for your pup! After that pour in some low sodium chicken broth and water. Once all filled, place in the freezer and let it freeze. When it is crate time, this doogie snack lasts a long time and is filled with extra yummy goodness.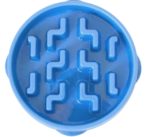 Anything Goes For Doggie Snacks For Crate Time!
I hope you and your pup enjoy this list of new snacks to try during their crate time. Have any other suggestions? Please let us know so they can be added to the list! If you are struggling with crate training, check out Take The Stress Out Of Crate Training Your Dog.