What is a better excuse to get humans and canines together than a doggie birthday party? Whether you want to have an outdoor extravaganza or an indoor elegant get-together, this guide will help you be the best host possible! Every dog deserves the best birthday party ever so go over the top and show them they are loved! 
If you happen to have a beautiful rescue pup that did not come with a birthday, August 1st is Universal Birthday For Rescue Dogs, also known as DOGust First. Celebrate on that day for all the shelter pups!
Get The Birthday Pup The Perfect Outfit
Your pup is the center of attention for this party so might as well make them stand out! There are so many great options available to show off that it is your pup's birthday!
There is always the classic birthday bandana! You can never go wrong with the traditional doggie outfit!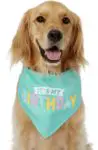 If you have a pup that is a little more stylish, the birthday cake hat is a hit at all parties.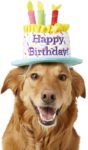 The birthday crown is the way to go if your pup is the prince or princess of that house!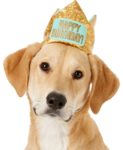 If the birthday pup could care less about wearing a stylish hat, the birthday collar is always a great party accessory.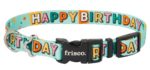 For the guests or the host of the party, the classic party hat is always a hoot!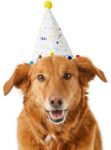 Plan A Party Game For The Birthday Pup
A birthday party is always better when there is a group party game! The four legged friends may not be able to play pin the tail on the donkey but they can for sure have some fun!
For those outdoor birthday parties, a simple agility course can be set up for the pups to run through. Simply made into a competition by timing each pup as they run through the course. How fun it will be to see who ends up with the quickest time! It does not have to be too complex. Just a simple tunnel and jumps will make any dog play all party long!
If you are hosting an indoor party, a great party game is hide-n-seek! Have each puppy wait in a room and have the human host hide some party treats. Release the pup and time them to see how long it takes to find all the treats! Have each guest take turns and see who does it the fastest!
Have Your Cake And Eat It Too
A birthday party isn't a birthday party without cake! There are so many dog friendly recipes out there for doggie pupcakes or full sheet cakes. If you aren't into making things from scratch, there are even doggie cake mixes. Just simply bake and add your own frosting: yogurt, peanut butter, etc.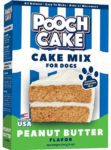 If you are worried about the party guests ruining their appetites, treats are always a great option! There are so many birthday themed treats on Chewy.com!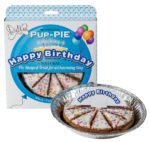 In many areas there are also bakeries that make dog specific pupcakes and cakes! 
Birthday Present and Party Favors
Presents are a must! There is a birthday pup being celebrated and they must be showered with gifts! You can even get multiples of everything and send each pup guest home with a parting gift!
There are great options of goodie boxes full of all things birthday!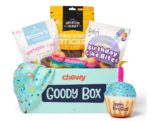 For those ball lovin' dogs there are birthday themed tennis balls!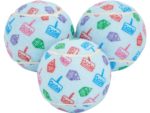 What is better than a squeaky toy? A squeaky toy that is birthday themed!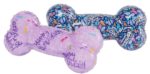 Presents should not be happening without the classic birthday themed stuffy toy either!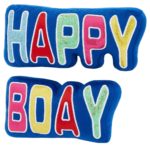 One of the best kind of gifts are the ones that keep on giving! Sign that birthday pup up for a BarkBox subscription!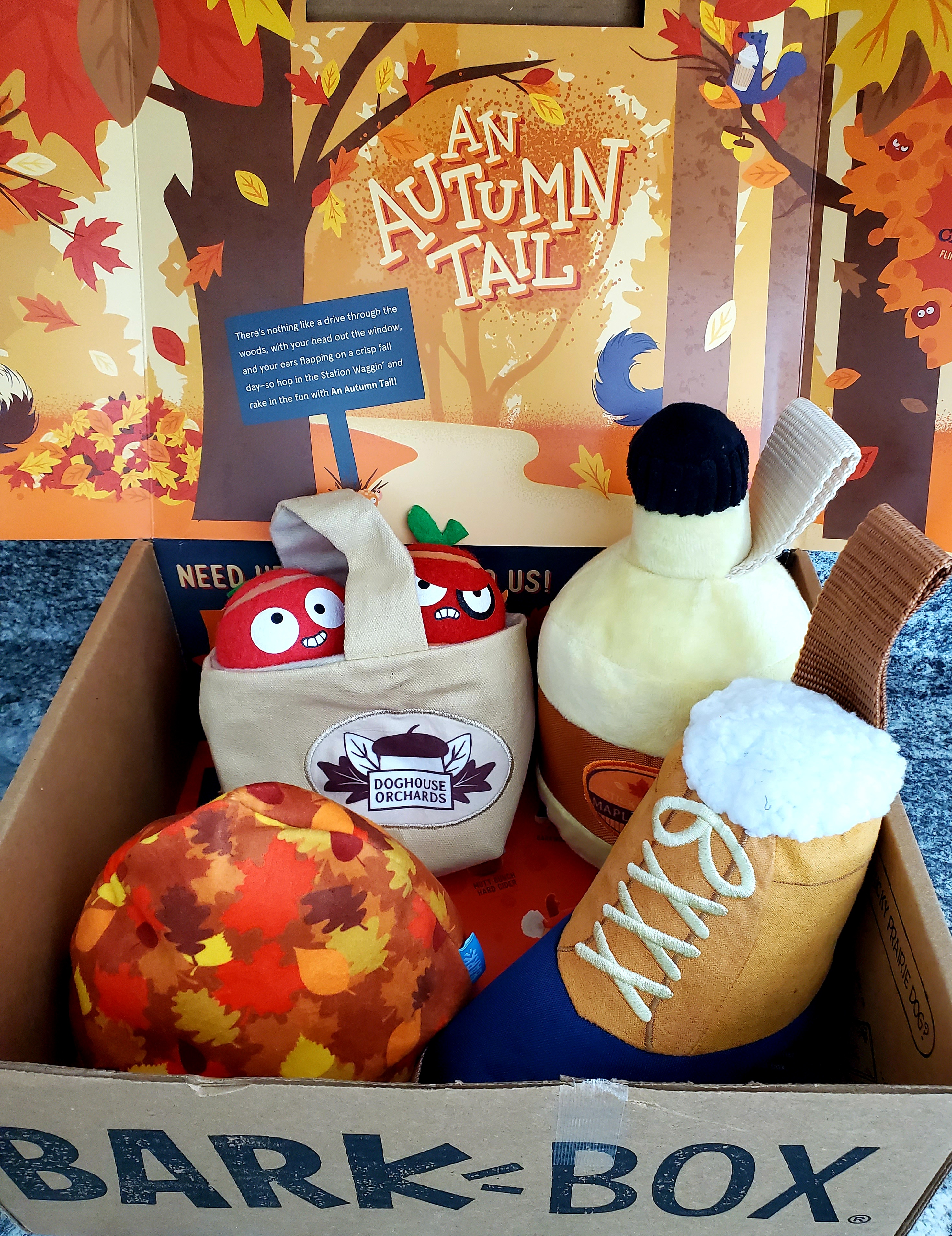 If you are your pup have birthdays that are close to each other, it is never a bad idea to do a dual gift! The Pup Mom Crate or Dog Dad Crate are a monthly subscription of all things doggo for you and your furbaby!