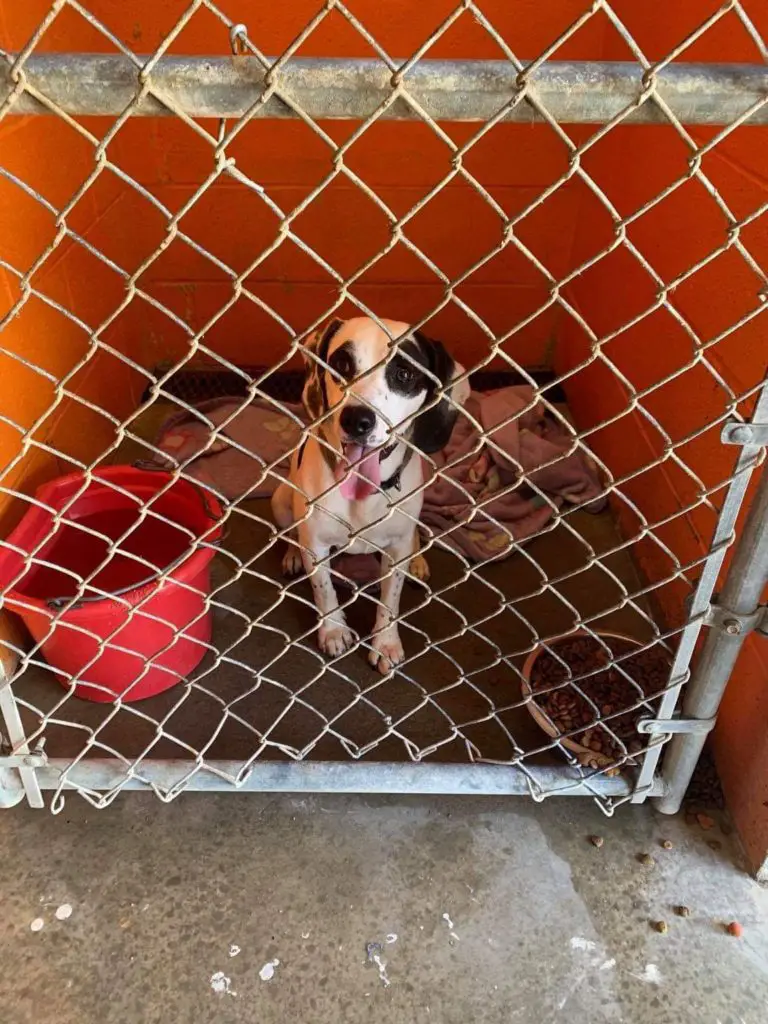 Each year, on average, 3.3 Million dogs enter shelters nationwide. Most of these shelters are overcrowded, under funded, and understaffed. Across the country, shelters rely on donations from the community to get through the day-to-day. Donations are always welcomed by shelter staff but there are some items that can benefit the dogs inside more than other things. Here is a list of donations a homeless dog will thank you for.
After speaking to some of those strong individuals who work the front lines, this is the list of items that would benefit dogs the most who are homeless and waiting for their forever in those shelters. All these items have been picked because they are the best of the best when it comes to shelter life and the dogs inside the shelter's walls.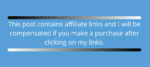 Donations For The Dogs
Dog Food – Dry
Let's say that there are approximately 30 dogs in a shelter at one time. If each one of those dogs eats 1 cup of food a meal, two meals a day, that would be 60 cups of food a day. In a 30 pound bag of dry dog food, there are about 120 cups of dog food. That means one 30 pound bag of dog food only lasts two days in a shelter. If each one of those 30 dogs is in the shelter a month waiting for their forever home, they would be eating 15 bags of dog food. That is 1,800 cups of kibble. 
Shelters all over run out of food quicker than they receive their next donations. Sometimes the staff feed dogs less than what they need just so everyone can get a small meal. Shelters do best receiving unopened bags of dog food. This way they know it is fresh and nothing gets into it while they are using what was donated first.
Here is a list of great quality dog foods that any shelter would appreciate getting as a donation: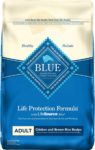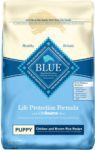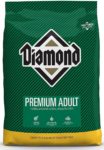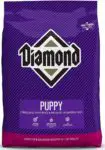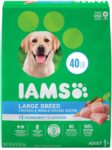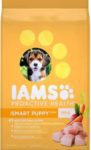 Dog Food – Wet
Wet dog food is an important thing for shelters to have for multiple reasons. It is a great thing to entice dogs that do not want to eat to start consuming some food. It is also a great transitional food for young puppies when they're weaning off their mother.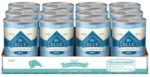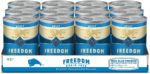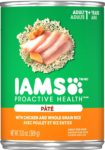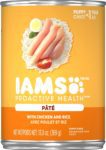 Dog Treats
Treats for dogs are always a great snack and reward for the shelter pups. Any unopened bag or box of treats will be accepted by shelters. The most helpful kind of treats are going to be training treats. This way the shelter staff can use them to train basic obedience or distract a dog that needs redirecting.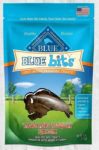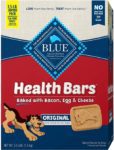 Nylabones
Shelter dogs spend a lot of time in their kennels. To avoid them becoming destructive, either from frustration or boredom, they will need long lasting chews. Nylabones and other long lasting chew toys are best for long times in the kennel!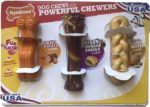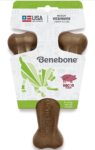 Kong Toys
Back to the long periods of time in the kennels. Kong toys are the best for some alone time. There is the classic Kong that can be stuffed with goodies or even Kong chew toys that last a long while.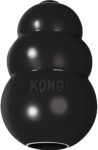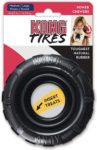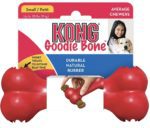 Slip Leads
Shelter staff have to be able to leash dogs and move them quickly from area to area. One way this is done is by using a slip lead. The slip lead, simply, goes over their head then tightens so they cannot slip out of it. Slip leads are great because they also help prevent a dog slipping their collar and leash because you cannot back out of a slip lead, unless it is not tightened correctly.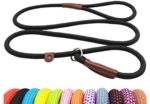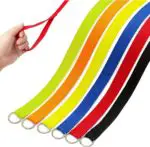 Martingale Collars
Having a collar on a dog is an important tool because you can use it to hold the dog and the dog gets used to being handled by a human. Martingales are the best because they tighten as the dog pulls so, again, they cannot back out of it. They are easily adjustable so one size can fit multiple dogs.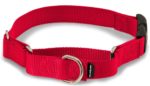 Raised Dog Bed
Kennel floors are not always the most comfortable to lay one. Especially if they are outside. The ground gets cold very quickly. Also if there is running water, that can leak into the kennels. Having a raised dog bed gets the dogs off the floor and elevated to better sleeping and relaxing.
Donations For The Shelter
Towels
Shelter dogs come from the streets, hoarding situations, or medical emergencies. Every shelter dog will get at least one bath. With that comes drying. Shelters can always use towels for cleaning up around the shelter and drying off the pups. Shelters love donations of gently used or new towels. Do not use the shetler as a way to get rid of over used towels that are just taking space in your linen closet. Most likely the shelter will just throw them away.
Blankets
Who doesn't love a comfy blanket to cuddle on? These are always great for inside the kennels on those cold nights. Again, like towels, gently used or new blankets. Shelter donations should not be a place to get rid of your bad blankets.
Dish Detergent
One of the easiest ways to bathe a dog is in dish soap. It is gentle on their skin and helps clean up the worst of stinky messes. The best part is that dish soap can help kill fleas and clean up flea dirt. When it isn't used on dogs it is also a good way to clean up food and water bowls.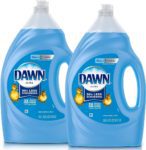 Bleach
Having bleach handy is nice for cleaning kennels and blankets or towels. Bleach will kill off all germs and make everything nice and clean for the next dog. When it comes to situations where Parvo or other spreadable disease enters the shelter, bleach is the best way to clean, kill, and de-sanitizing to prevent spread.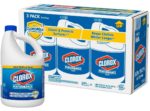 Dewormer
Many dogs that come into shelters are not vetting properly. Because of this, many have worms in their systems. To help clean them out and make them healthier, dewormer is used. This dewormer helps kill and remove most intestinal worms found in dogs.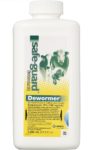 Flea & Tick Medications
Same as above with the intestinal worms, lots of shelter dogs have fleas and ticks. Topical preventative helps keep dogs flea and tick clean while in a shelter setting.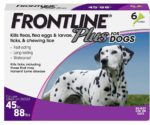 Gift Card for Gas
One way that the shelters clear up space is they transport dogs to other rescues to be adopted out. A lot of those rescues are out of state and require a long time traveling. To help get those dogs from point A to point B, gas is needed. With the many stops and larger vans to hold the dogs, gas becomes quite the expense.
More Than Donations, Other Ways To Help
Donations are always a huge help to any shelter, no matter the size. There are other ways that shelters could use help. Most shelters will take cash donations as well as items. There is always a need for volunteers and fosters as well. If you think fostering may be the thing for you, check out Foster Series: What To Consider When Deciding To Foster A Dog. And lastly, but not least, adopting a dog that is in a shelter is the ultimate way to help a homeless dog.